My Covers
A cover is where an artist performs a song composed by someone else. I enjoy doing covers as much as composing, not to mention viewers seem to like it better. A funny thing to note, is that many of these videos have been reported by Youtube to have "Matched third party content".Visit my Youtube Channel for a complete collection of my videos:
http://www.youtube.com/user/niranjanmusiclover
For covers by Blue Band, visit the
BLUE BAND page
of my website.
---
List of Covers:
---
River Flows in You:
Artist: Yiruma
Album: First Love
---
Unfaithful:
Artist: Rihanna
Album: A Girl Like Me
---
Sadness and Sorrow:
Artist: Toshiro Masuda
Album: Naruto Original Soundtrack 1
---
Om Shanti Om:
Artist: Vishal Dadlani, Shekhar Ravjiani
Album: Om Shanti Om
Powered by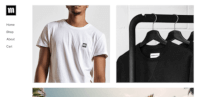 Create your own unique website with customizable templates.